Policywave Website Design
Website design for Policywave, a niche Motor Insurance broker. The business was launched in the Spring of 2017 to find the best deals including:
Juice Factory were asked to create a very simple and logical website. In addition to all of the different types of insurance, there are contact forms on all pages for customers to complete and request a quote.
Aquatic Village – website design
The company based in Angmering, West Sussex is a stand-alone store. The aim of thewebsite is to keep our customers up to date with new developments within the store. In addition to new fish arrivals and promotions, upcoming events will also be included. Furthermore, interesting information and photographs about Koi and their origins in Japan.
Website Design & Layout
Navigation planning
Slider image creation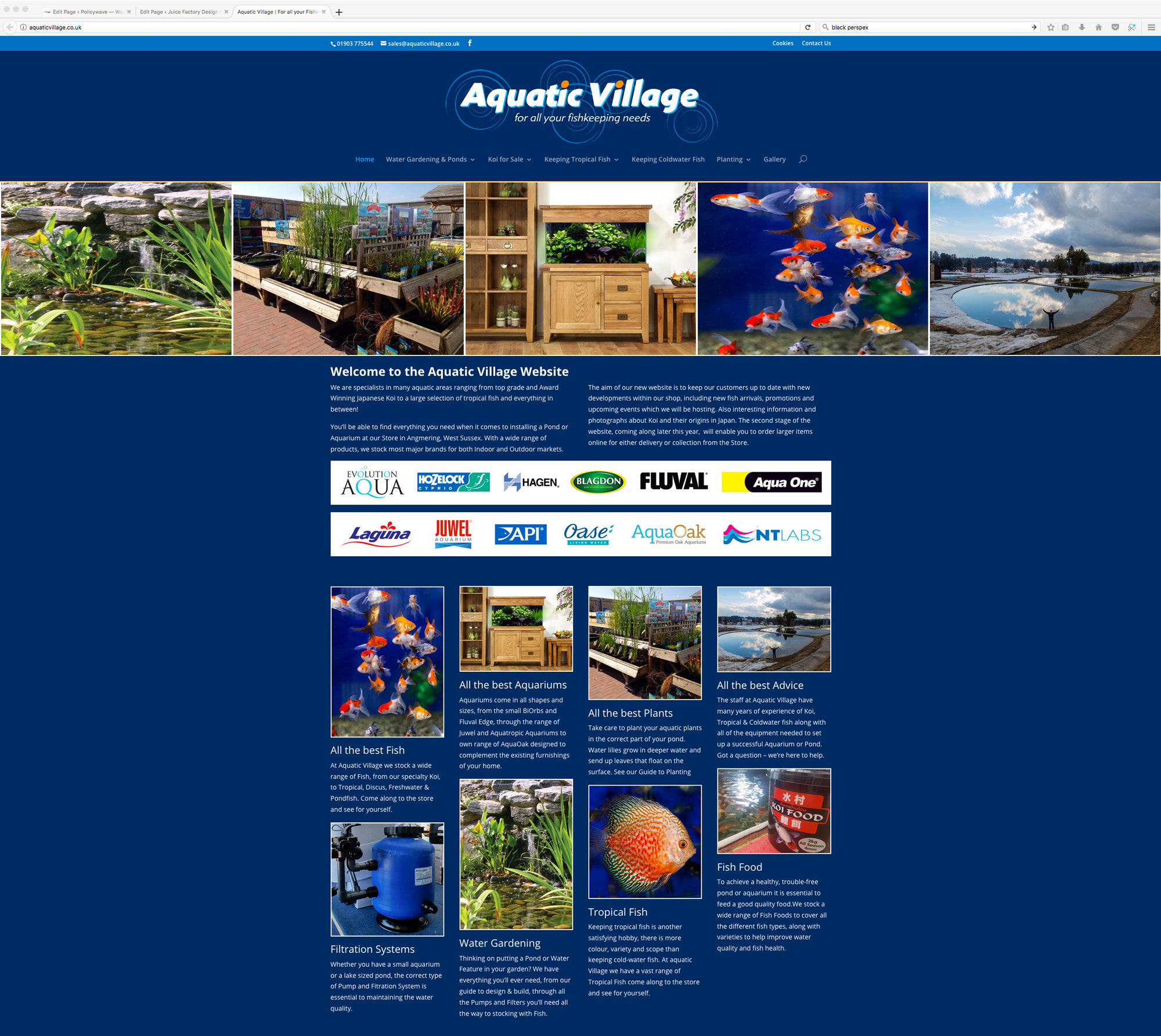 Wild in the UK – e-commerce website design
This Fine Art Jewellery is 100% hand sculptured making each piece unique. The fusion of resin and other mediums forming an extremely vibrant, yet strong and hard-wearing product. 
Designed and produced in Australia. The beauty and tactile nature of Wild Jewellery is evident in the quality of each piece.
Juice Factory designed the UK website to promote and sell the products ito the European market. The Woo-Commerce website design shows all of the ranges and individual products.
Brand Identity Design
Website Design & Layout
Product Photography
Navigation planning
Quite Literally HR – website design
The new company creates and designs employee communications and recruitment collateral. They target companies across a wide range of industry sectors. Once briefed the material is tailored individually and specifically for each business.
Quite Literally HR's human resources expertise combined with their creative skills, produce confidential company-bespoke employee communications. They not only look good but fit into the required company branding scheme.
Brand Identity Design
Website Design & Layout
Navigation planning